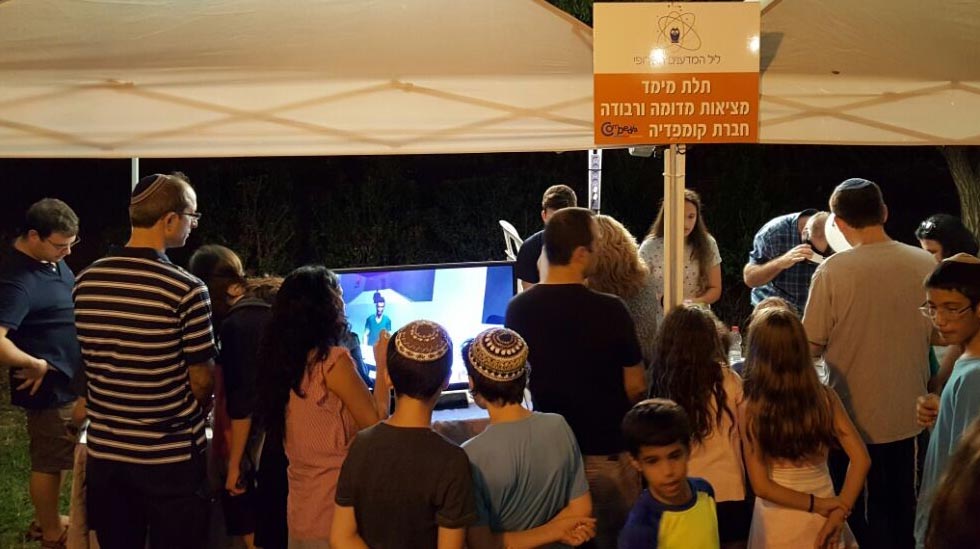 European Researchers' Night 2016
On September 22nd Compedia participated in the "European Researchers' Nights 2016" held at the Bar-Ilan University Campus.
Compedia was one of only four external companies who were invited to demonstrate its technological capabilities in a private stand.
In the event, Compedia presented its innovative Augmented Reality and Virtual Reality innovations in education, corporate training, security and homeland security.
LAW-TRAIN was the focus of the security topics. Hundreds of the visitors at Compedia's stand were curious about the project, its benefit to the general public and how the technology is implemented to provide significant training to law enforcement personnel. The audience asked how collaborative investigation is performed using mixed reality methods with artificially intelligent avatars that respond to the investigators' questioning. Clips of the demo were shown on a large screen.
In general the project and Compedia got a warm and interested response from people visiting the stand.