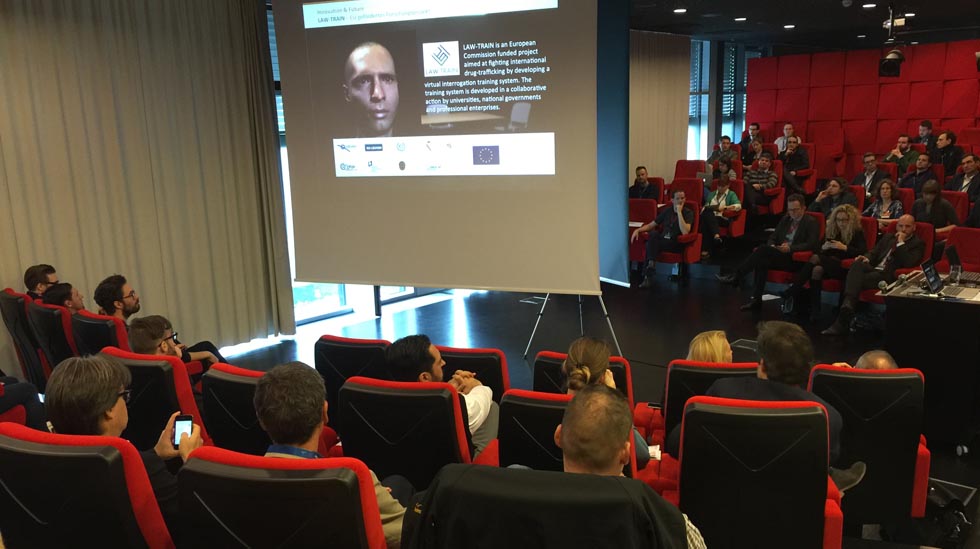 LAW-TRAIN at the RoX 2015 Conference
In the course of the World Usability Day on the 12th of November 2015, USECON presented the LAW-TRAIN project at its RoX – Return on eXperience – Conference 2015.
The RoX Conference aims to inform leading professionals from various industries (banking, insurance, IT, machinery, e-commerce, retail) about USECON and its customer experience projects. In one of the keynotes, Markus Murtinger presented LAW-TRAIN and its objectives to improve European and international security standards by implementing a cost effective, cross-cultural, and highly realistic virtual training environment to improve the investigative skills of law enforcement units working jointly on an international investigation.
Visitors were very impressed by the Virtual Suspect, the virtual environment and intelligence and expressed their wish to learn more about LAW-TRAIN developments. For more information regarding the conference please visit the RoX2015 website (in German).