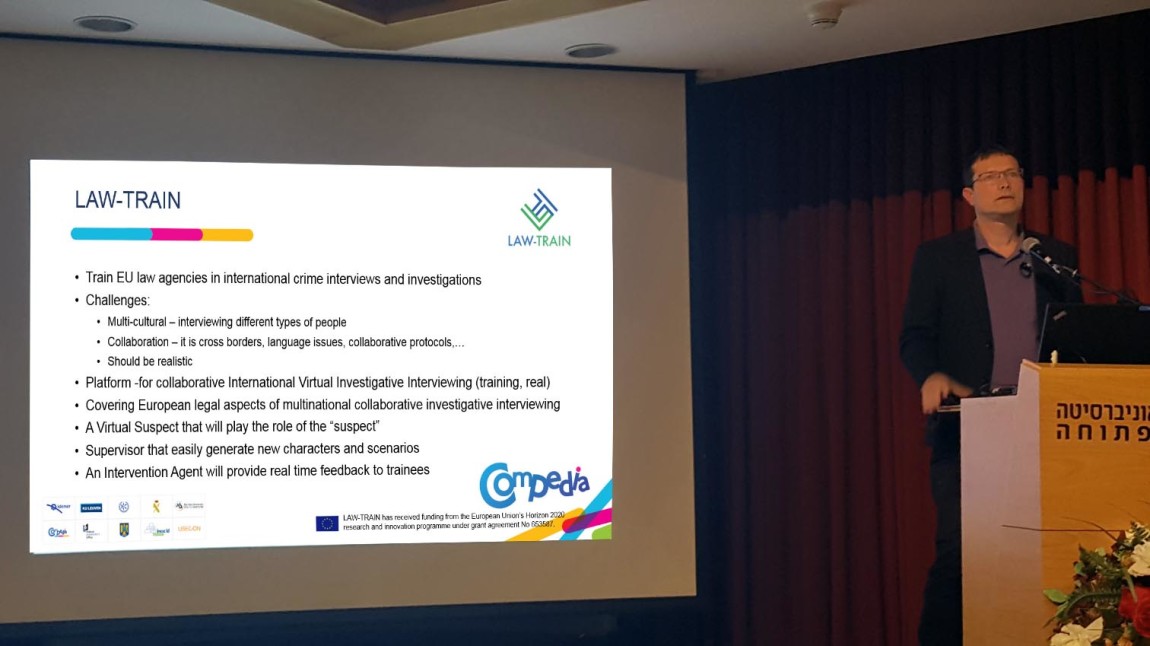 LAW-TRAIN on Horizon2020 information day
On March 29th LAW-TRAIN was presented by Compedia at a Horizon2020 information day on ethics in Raʿanana, Israel. This event was held by the Israeli NCP and the European Commission. About 80 participants from universities, industry and others interested in H2020 came together to talk about the role of ethics within the framework of Horizon 2020.
Compedia was invited to present its experience within its role as a participant in a H2020 framework programme project that has ethical challenges which are properly addressed. Shai Newman, CEO and Chief Innovation Officer at Compedia firstly introduced LAW-TRAIN's work and vision in general and afterwards primarily addressed ethical issues in of the project's main innovations: Virtual Humans. Especially the rights and obligations of sub Virtual Humans and their equivalents have been discussed on base of LAW-TRAINs case.
You can download Shai Newman's presentation here: