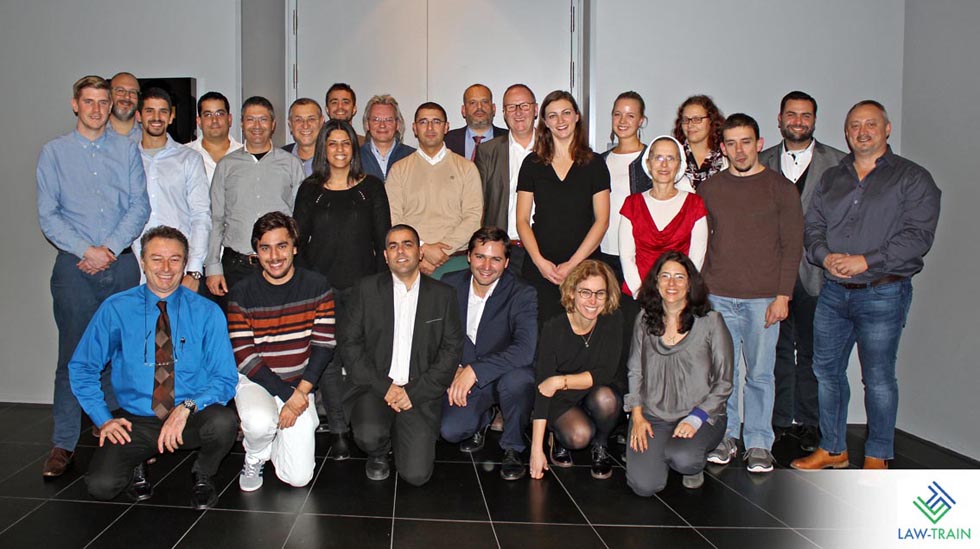 Fourth Consortium Meeting held in Vienna
On the 29th and 30th of November 2016 the fourth Consortium Meeting of the LAW-TRAIN project took place in Vienna, Austria. It was hosted by USECON. The objective of the meeting was to present and assess the progress of the eight work packages of LAW-TRAIN, to discuss open issues and outline the work required in the following months. Members of all nine project partners came together for a personal exchange of expertise, best practice, state of the art and progress in the individual work packages. The Consortium was also very happy to welcome Mr. William Finn from the external Advisory Board who joined the conference.
Within these two days, all partners had the chance to view and interact with the latest version of the state of the art 3D virtual environments for the LAW-TRAIN platform. These environments could be experienced through Augmented Reality glasses and on the monitor screens. This latest version was presented by the technical partner Compedia, who is also responsible for the development of the 3D and virtual aspects of the platform. Their presented environments received positive feedback from the other partners and praise for their excellent work.
The project partners had the chance to spend time together, which USECON, as the host, hopes to have been pleasurable and beneficial. In this setting, USECON took the chance to conduct interviews with all partners concerning interesting insights, questions and answers to the different core areas of LAW-TRAIN. The recorded interviews will be uploaded soon!
Summarizing, we, the Consortium, can look back on a very interesting, successful and lasting conference full of valuable exchange and hard work. We are looking forward to meeting again in a few months in Israel.
We saved some impressions of the meeting on our flickr stream.